Lyndon House Gift Certificates
Give the Gift of Style...
Gift certificates are available and can be purchased by a dollar amount. Click on the button below and the Certificate form will come up. Fill out the form and amount of the Gift Certificate, click on Purchase and the Certificate will be emailed to the recipient. Or you could email it to yourself if you wish to hand it to the recipient. In either case you will also receive an email receipt.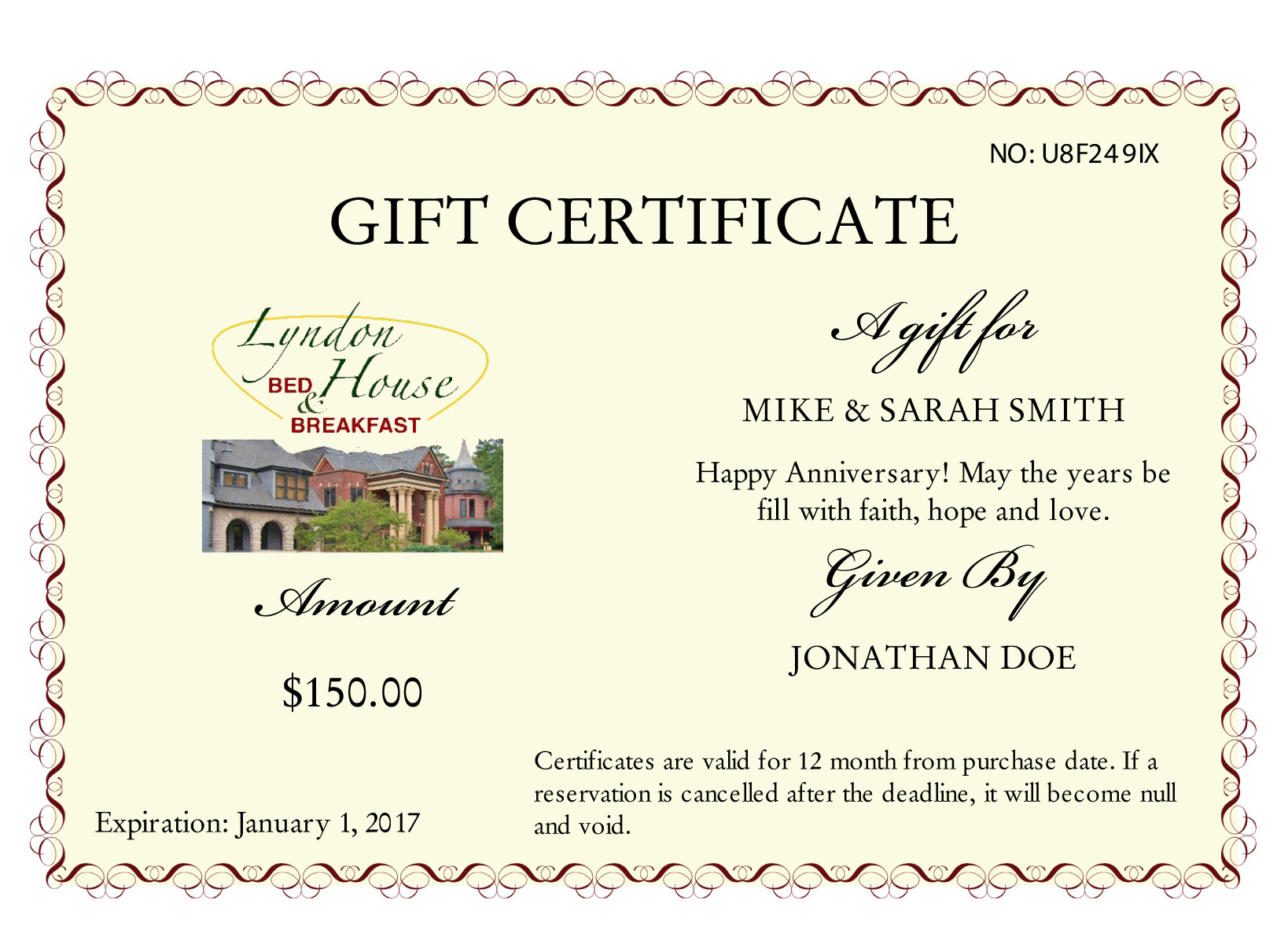 It's more than just the Lyndon House...
It's the grandeur of Bluegrass Country!
Experience Amazing things:
* Horse, History & Hospitality
* Bourbon, Craft Beer & Bluegrass Wine
* Restaurants, Bistros & Pubs
* Bluegrass Music, Jazz, Country & Rock
* The Lexington Philharmonics
* The University of Kentucky Wildcats
* Appalachian Arts & Crafts
* My Old Kentucky Home
* Walk or bike the Lexington Legacy Trail
* Bluegrass Antiques and Artifacts
* Mountains, Plains & Lakes